Israeli chocolatier Max Brenner opened its first branch in China on Sunday, continuing its Asian expansion. The Beijing branch, located at THE PLACE mall in the city's financial district, is the latest of 65 worldwide storefronts.
Last week the company opened the doors of its fifth Japanese branch, near Tokyo Disneyland.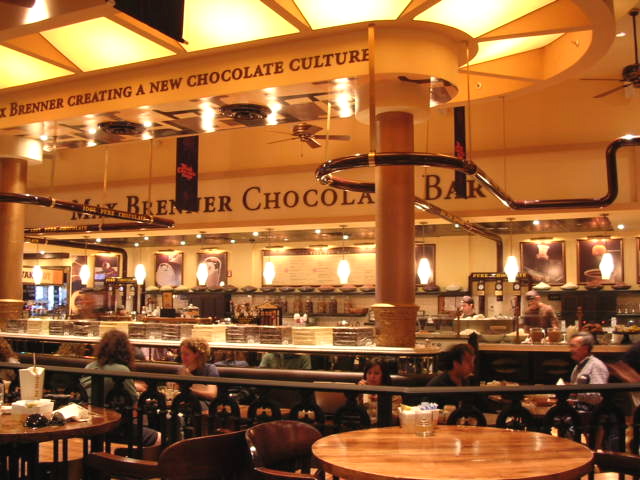 Max Brenner was founded in 1996 and is currently owned by the Strauss Group. The majority of its global branches including the Chinese addition are operated as local franchises. The Chinese franchisee is MAAN COFFEE, which owns more than 100 restaurants and coffee shops in the country's central cities; it is expected to launch additional branches of Max Brenner in the upcoming year.
The majority of Max Brenner branches are in Australia, where the chain operates 41 stores. The US hosts five branches, the same number as Japan though all five of the latter opened within a year. The chocolatier has two branches in Russia, one in Singapore, and a few in South Korea where a new branch will open in the coming weeks.
Israel is home to eight branches, with two opening in the past year: in Tel Aviv's Sarona Market and in Petah Tikva.
The Beijing branch carries the same stylistic branding as the rest of the chain. As in its other branches, the Chinese store will offer Max Brenner products produced in the company's Beit Shemesh plant and exported worldwide. The menu items are similar across the line, as are the prices, though the local franchises are given some leeway.
In 2015, Max Brenner drummed up NIS 109 million in global revenue, in comparison to NIS 111 million the previous year.
Max Brenner Chairman and Strauss EVP Michael Avner said: "Our expansion into China alongside the success of our operations in Japan, Korea, and Australia makes East Asia and Australia our primary growth engine. The penetration into additional countries, and growth in existing states, is a stamp of approval for the exceptional quality of the chain and its products on a national and international level."